Sign up to learn more about the River for All project!
What is a River for All?
A River for All is a project of the City of Grand Rapids that includes the design of 6 opportunity sites along the Grand River and the creation of design guidelines. The design guidelines apply to the entire 7.5 mile river trail that will someday flank both sides of the Grand River from Riverside Park to the north and Millennium Park to the south.
FINAL CONCEPT PLANS
The following links will bring you to the current plans for the various Opportunity Sites:
Fish Ladder Park, located on the westside near 131/196 and Front Street, will be another location where construction will occur for the river restoration project. This means that we as a community have the opportunity to reimagine how this space will look, feel, and function in the long term. Stay tuned for information about future planning meetings for Fish Ladder Park.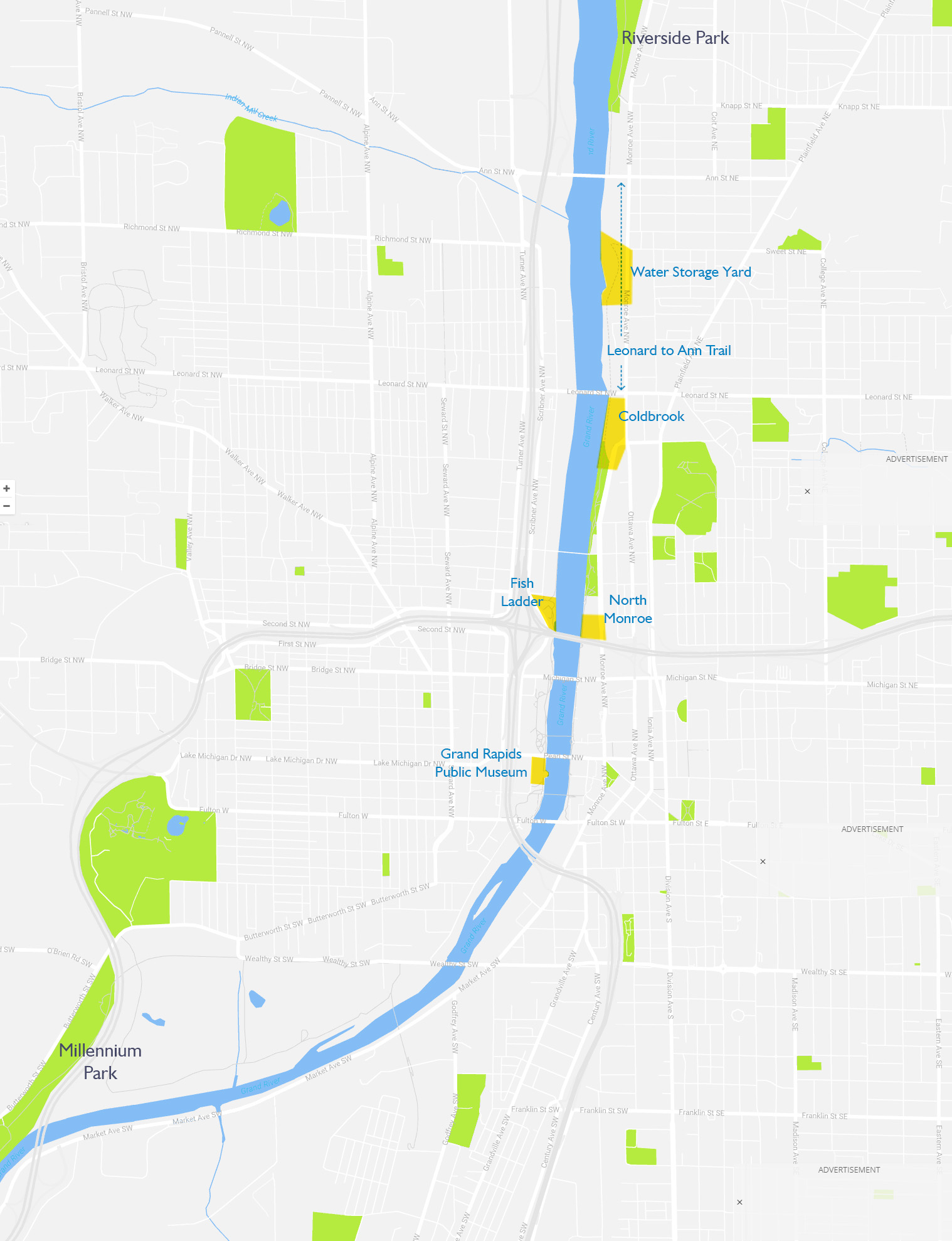 Who's helping create a River for All?
You are! And, several other community stakeholders who are part of two committees. We have an Advisory Committee and Focus Groups. Both represent a diverse mix of viewpoints, expertise, and interests in our community.

Thanks for joining us during ArtPrize!
During ArtPrize, we engaged with thousands of people who were interested in creating a River for All! People walked across the crosswalk, learned about the history of the Grand River and told us how they'd like to see the edges of the Grand River. It was inspiring, and we look forward to engaging with the community even further this spring!